Who Are DC Rolfe?
DC Rolfe began trading in the early 90's and are now in its third generation as a family business. DC Rolfe started out as Toolmakers and then diversified to Precision Engineering.
In 2010 Guy and Cheryle Rolfe took over the running of the Company. They restructured the business to help develop the core service to its customers and help the Company grow and improve.
DC Rolfe is moving forward in its quest to serve customers with the optimum service. We have invested in new premises, new machinery and have increased our staff capacity. We are continually looking to the future to make our Company stand out in delivering top quality products at a fair price, with exceptional turnaround timescales.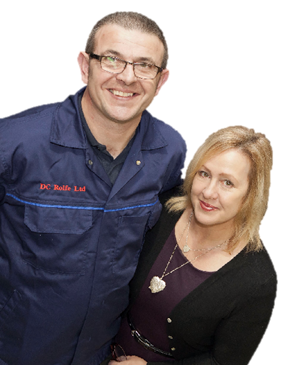 Investment
We are constantly investing in new state of the art machinery inclusive of four axis machines, both CNC Milling & Turning. We are able to take on large capacity work and we are committed to providing a pleasant and efficient service to customers old & new.
What do our Customers have to say about DC Rolfe?